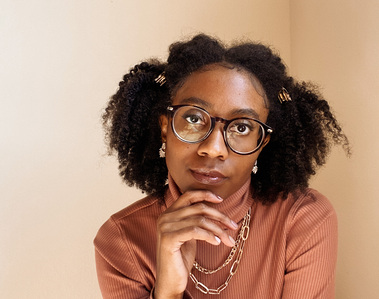 Bria Woods
I am a multimedia journalist currently on staff at the San Antonio Report. I am also available for freelance in the South Texas region. Originally from DC, I've also lived and worked in Europe. Meeting interesting people and telling their story is what puts the wind in my sails everyday. What's your story?
Bria Woods is the Multimedia Journalist at the San Antonio Report, where she produces still images and short videos illustrating the stories that shape the community.
Bria graduated from Trinity University with a BA in Communication and a minor in Film Studies. She then flew to London, England to earn her MA in Multimedia Broadcast Journalism from the University of Westminster.
When she's not on assignment Bria also collaborates on special projects in the community and exhibits her personal work. Her work is published on San Antonio Report, Washington Post, and on BBC.com. She has exhibited her work in galleries and a museum. While Bria was born and raised in D.C., she was adopted by Texas and her heart is in London.
I am inspired by genuine connection- capturing moments that transcend the basic photographer-subject relationship.
I work with a high standard of ethics to ensure my work is accurate, relevant and resourceful. I build each interaction on a foundation of trust and respect. I am not here to take anyone's story, rather I am a conduit for someone to share their truth with a wider audience.
My peers commend me for effective interpersonal relationship building and communication skills and my ability to learn and adapt quickly.
The Collective Living (Blog)
Edible SA (Magazine)
Vegetable Cakes by Ysanne Spevak (Book)
The San Antonio Report (News)
BBC.com (News)
Washington Post (News)
Subscribe to Our Newsletter Sign up with your email address to receive news and updates.